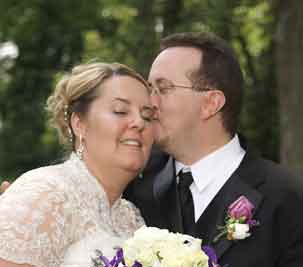 Dear Dave and Suzanne,

We wanted to let you know how much we appreciated all the great work you did on our wedding day!

Dave, you were awesome all day and very thoughtful, and Suzanne helped us with the ceremony part.
Some of our guests commented about your pleasant personalities, nice voice, good nature, approachability... and down to earth quality (non-cheesiness).
I've recommended you to people we know who are engaged... and a few of them were there.

We wanted to let you know we were very happy you were a part of our big day!

Thanks again!

All the best to you both,
Scott and Shannon Simmons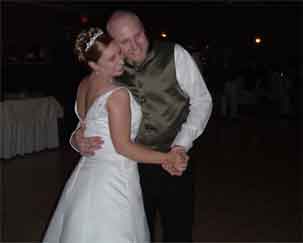 Dear Dave and Suzanne,
Thank you so much for the wonderful job you did. All 300 of our guests seemed to be dancing all night long. We have been to a lot of weddings over the last couple years and this was the most fun one we have ever seen.
Thanks for treating us so well, and making sure everything went so well.
Thanks again,
Jeff and Kim Burke